Non-Invasive Ventilation – Understanding the Physiology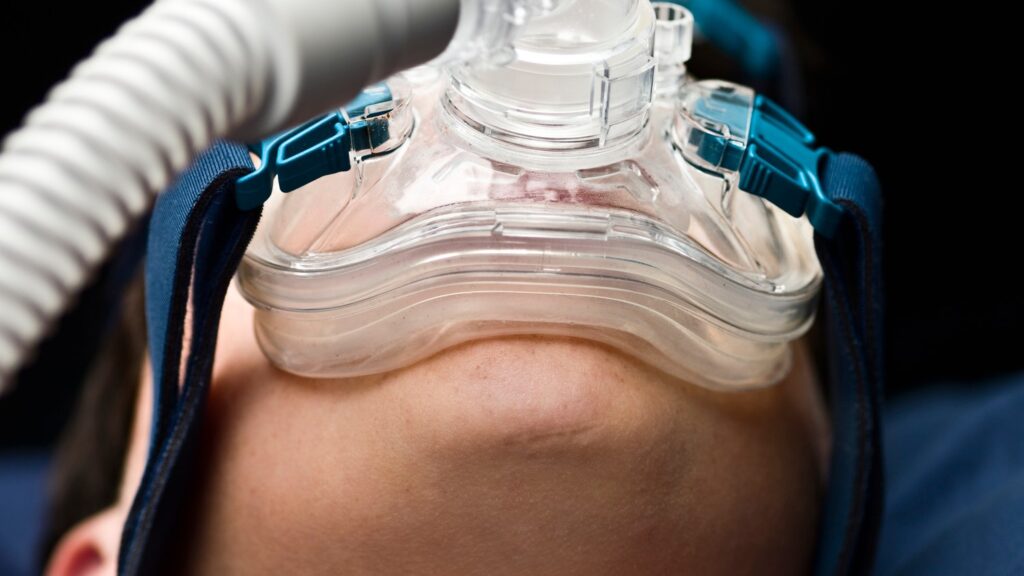 Non-invasive positive pressure ventilation.
Non-invasive positive pressure ventilation (NIPPV) is a therapy that has revolutionized emergency medicine. NIPPV, also known as non-invasive ventilation, BiPAP (Bi-Level Positive Airway Pressure), or CPAP (Continuous Positive Airway Pressure), is a therapy that involves the delivery of pressurized air or oxygen to a patient's airways through a well fitted mask. It is used to support patients with acute respiratory failure, specifically those who are struggling to breathe, hypoxic or hypercapnic.
Our two most common patient populations that benefit the most from NIPPV are: COPD (Chronic Obstructive Pulmonary Disease) and decompensated heart failure. In COPD, NIPPV can help alleviate work of breathing and improve oxygenation and ventilation. Decompensated heart failure patients, on the other hand, characterized by fluid accumulation on the lungs, leading to respiratory distress. NIPPV can help remove excess fluid by reducing after load and increasing positive end respiratory pressure (PEEP) to stent alveoli open.
The key to successful NIPPV implementation is recognizing patients in respiratory distress and understanding when to use this therapy instead of resorting to intubation. Dr. Burns emphasizes the importance of assessing initial saturation and end-tidal CO2 measurements. End-tidal CO2 is a useful indicator of the patient's carbon dioxide levels, with a normal value of 40 mmHg. Realize, if the end-tidal CO2 is 40 mmHg, the pCO2 is at least that or higher.
CPAP and BiPAP help dyspneic patients.
CPAP (Continuous Positive Airway Pressure) and BiPAP (Bilevel Positive Airway Pressure) are two non-invasive ventilation techniques that are commonly used to assist dyspneic patients.
Dr. Burns highlights the importance of recognizing respiratory distress and identifying patients who would benefit from NIPPV. He emphasizes that it is not necessary to know the specific underlying condition causing the dyspnea, but rather to focus on identifying patients who are awake, able to participate in therapy, and in need of assistance.
The podcast also explains the mechanism behind NIPPV. CPAP and BiPAP work by providing positive pressure to the patient's airway, which helps to open up alveoli and improve gas exchange. CPAP provides a constant end expiratory pressure (EPAP), similar to sticking your head out a car window with your mouth open while going 60mph. This works to stent the alveoli open thus recruiting more alveoli for gas exchange and oxygen delivery to the blood. When you think of the EPAP think of improving oxygenation. BiPAP adds to this by providing and inspiratory driving pressure (IPAP) triggered by a patients breath. This improves ventilation or overall air movement in and out of the lungs. When you think about IPAP think of improving gas exchange and thus allowing the lungs to get rid of CO2.
One important aspect highlighted in the podcast is the role of the healthcare provider as a coach. These patients are often anxious and scared, you as the professional, need to remain calm and offer reassurance when applying the mask to the patient's face. The initial application of NIPPV can be frightening for patients, and a good coach can help alleviate their anxiety and improve patient-ventilator synchrony. This involves coaching the patient to relax their arms and achieve a better breathing pattern.
In cases where the patient has a high carbon dioxide (PCO2) level, the inspiratory pressure in BiPAP can be increased to increase their tidal volume. This helps remove more carbon dioxide from the body and improve ventilation. So increase the IPAP to improve ventilation and decrease pCO2.
The expiratory pressure in both CPAP and BiPAP is used to recruit alveoli, or small air sacs in the lungs, and improve oxygenation. By applying positive pressure during expiration, these devices help open up the alveoli and increase the patient's oxygen saturation levels. Increase the EPAP to improve oxygenation but remember to maintain the minimum 4-5cm difference between the inspiratory and expiratory pressure as you adjust the EPAP. Also realize that EPAP will decrease your tidal volume so aim to use the lowest possible setting to achieve adequate oxygen saturations.
One of the main advantages of BiPAP over CPAP is that it feels more comfortable to the patient. CPAP can feel like a constant pressure, similar to opening your mouth while driving with the window down. In contrast, BiPAP provides an inspiratory boost that helps the patient inflate their chest and increase their tidal volume. This can reduce the patient's work of breathing and make them feel more comfortable.
When using BiPAP, Dr. Burns recommends starting with inspiratory over expiratory pressure settings of 10 over 5 or 8 over 4. It is important to titrate the pressure settings to the specific needs of the patient. Starting with lower pressure settings and gradually increasing them can help achieve optimal tidal volume. Patient positioning is also crucial, especially in patients with higher body mass indexes (BMIs). Leaning these patients back at a 45-degree angle can help stretch out the diaphragm and improve tidal volume.
In addition to BiPAP therapy, bronchodilators can also be administered to patients with wheezing. This can help further improve their breathing and relieve bronchospasm.
The physiologic effects of BiPAP include an increase in intrathoracic pressure, which leads to a decrease in preload. This can cause a drop in blood pressure, especially in patients who are volume depleted. Fluids can be administered to these patients to help restore their blood pressure. In addition after load is also decreased which can increase ejection fraction and cardiac output. When using positive pressure a pressure blanket around the left ventricle is formed, the pressure difference inside the ventricle and the thoracic cavity is then decreased. This results in an increase in ejection fraction by 10 to 15%, which can move the patient out of the decompensated heart failure curve and into a more efficient state of operation. The patients report feeling better and experiencing relief from their symptoms.
Non-invasive ventilation takes time.
Non-invasive ventilation, specifically BiPAP, has become an essential tool in emergency medicine for assisting with breathing in dyspneic patients. It provides a non-invasive alternative to intubation and mechanical ventilation, improving oxygenation, ventilation, and overall outcomes. However, it is important to recognize that non-invasive ventilation takes time to work effectively. It may be a quick temporizing measure but it is not a quick fix, rather a gradual process of therapy, diuresis, recruitment, and oxygenation. Look at various indicators of improvement, such as mental status, work of breathing, saturations, and blood pressure. By closely monitoring these parameters, we can assess whether the therapy is working and make necessary adjustments.
Lung protective strategy in ARDS.
Additionally, Dr. Burns discusses the concept of lung protective strategy in Acute Respiratory Distress Syndrome (ARDS). ARDS is a severe lung condition characterized by inflammation and damage to the alveoli, leading to impaired gas exchange and respiratory failure. Lung protective strategy aims to minimize further lung injury and promote healing.
The ARDSnet website provides guidelines for lung protective ventilation in ARDS. These guidelines recommend using lower tidal volumes, typically around 4 to 6 mL per kg of ideal body weight based on height. This approach helps prevent overdistension of the alveoli and reduces the risk of ventilator-induced lung injury.
The podcast emphasizes the importance of accurately estimating ideal body weight based on height rather than assuming that larger individuals have larger lungs. By using appropriate tidal volumes based on height, healthcare providers can prevent further lung damage and optimize patient outcomes.
Finally, Dr. Burns also mentions the use of an intubation checklist, which helps ensure that the intubation procedure is performed safely and efficiently. This checklist can improve task completion and reduce errors during intubation, a complex procedure that requires attention to detail and proper technique. You can find this checklist here- https://emspodcast.com/ou-em-intubation-checklist/